APROLIS MUCPROPOL®
Tue, 22/01/2019 - 16:17
Jarabe de la familia Aprolis Adultos
GRINDELIA & PROPOLIS SYRUP
El poder del mejor PROPÓLEO en sinergia con YEMOTERAPIA & AROMATERAPIA & FITOTERAPIA.
Con PROPÓLEO y PLANTAS MEDICINALES con beneficios para reforzar las defensas naturales.
Ingredientes naturales de producción ecológica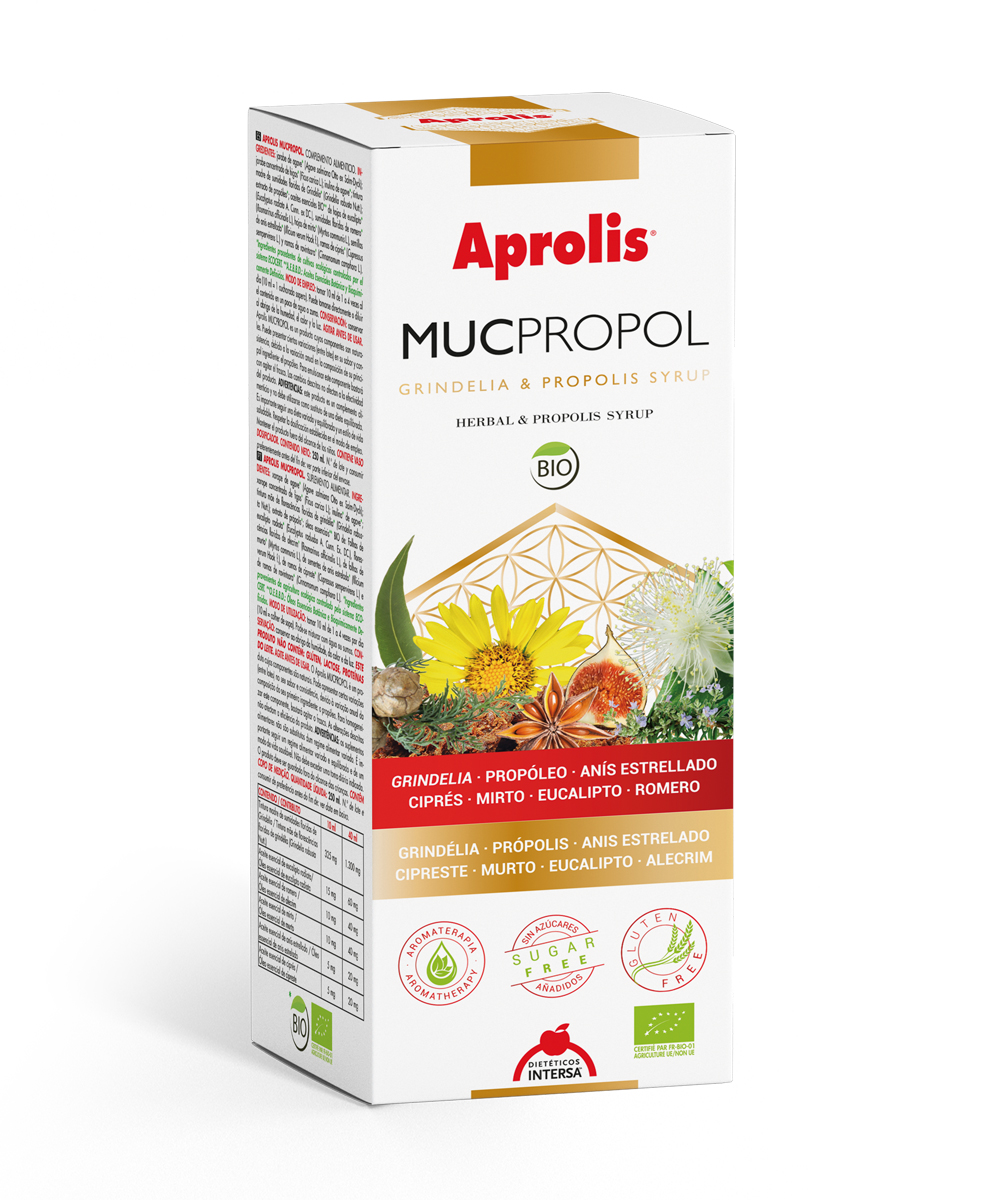 PROPIEDADES:
MUCOLÍTICO - FLUIDIFICANTE DE LA SECRECIÓN BRONQUIAL Y NASAL
EXPECTORANTE
ANTITUSIVO - TOS PRODUCTIVA
BALSÁMICO
SUAVIZANTE
ANTIINFLAMATORIO DE LAS VÍAS RESPIRATORIAS
ANTIOXIDANTE
ANTIMICROBIANO
Subscribe to our newsletter and gain access to all our downloads!
Go back